The Harry Potter Collection Box (no printed macarons)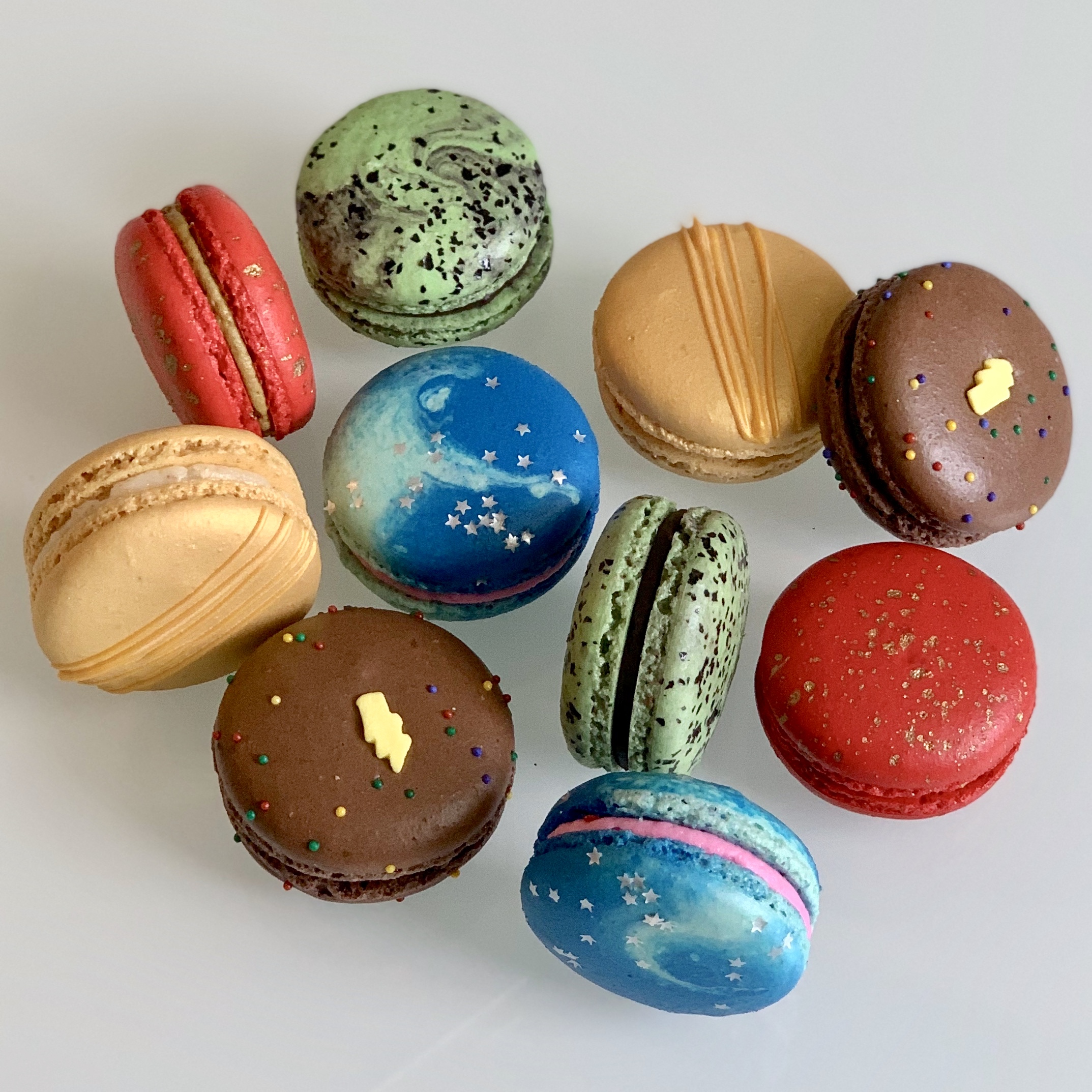 The Harry Potter Collection Box (no printed macarons)
This magical, Limited-Edition Harry Potter Collection Box is filled with 1, 2, or 3 each of our Butterbeer, Golden Snitch, Polyjuice Potion, Fizzing Whizbee, and Sorting Hat macarons!
Sorting Hat - The most delicious way to be sorted into a Hogwarts House. Take a bite into one of these Macarons to reveal red, green, blue or yellow buttercream. These are our signature Mexican vanilla in flavor.
Golden Snitch - Our brown butter vanilla is back but this time is joining in the Harry Potter fun with a gold metallic sheen.
Polyjuice Potion - More delicious than it sounds in the book, this macaron has coffee shells and a dark chocolate dairy-free buttercream
Fizzing Whizbee - A fruity, effervescent flavor with pop rocks for that extra dose of magic.
BUTTERBEER - That's right, the HP signature drink is here in macaron form. This flavor has notes of butterscotch and cream soda.
Choose at checkout to have your box shipped anywhere in the USA or picked up at one of our 4 DFW area locations. This box is available for shipping through noon on Monday, August 19th.